Explore the ways of life in the city, such as culture, ethnicity, housing, leisure and consumption
Housing and buildings
About two thirds of the population live in slums, e.g. Makoko.  Wealthier people can afford house, some are old colonial houses, others are modern, often in gated communities , e.g. Banana Island.  In the city centre there are skyscrapers and high rise flats.
Makoko                                                                                     Banana Island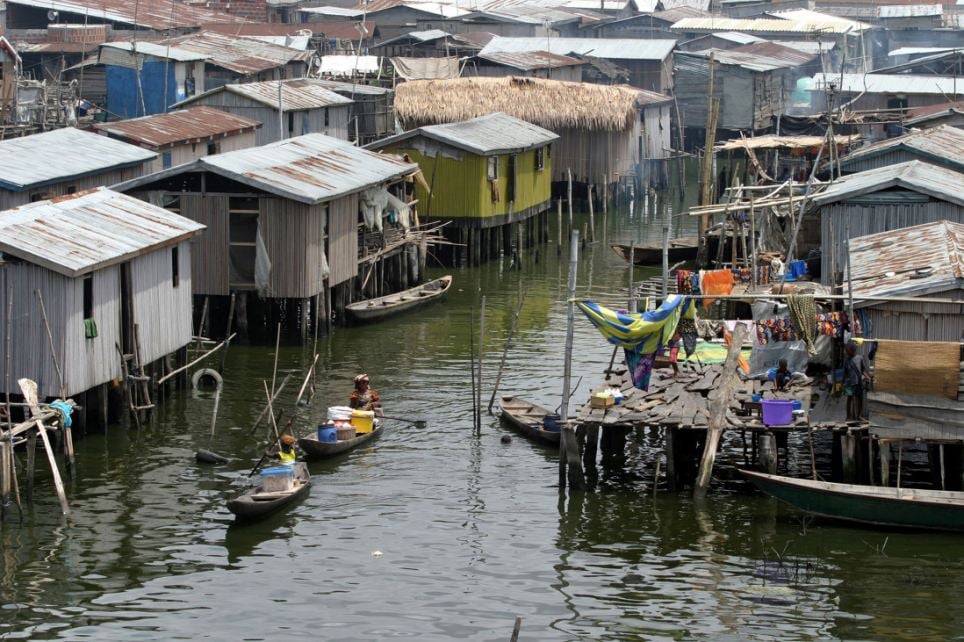 Entertainment and leisure
The film industry is big in Lagos, with films being known as 'Nollywood'.   Afrobeat and Afro hip-hop are thriving musical styles.  Street parties and festivals, e.g. Badagry Festival are popular.
Although 'western' influence (fashion and food) are becoming more common, traditional clothing, street vendors and markets are still the most popular.
Resources
As the population rises, so does the demand for resources, Lagos is responsible for half the increase in Nigeria's energy consumption.  As more people become wealthier, there is more demand for consumer goods, so use more resources.